Join Now

Join the Sew Along Club now and get started right away.

Join Now

I'm A Member

Take me to the Members' Club Lounge

Club Lounge
Join the Flying Bobbins Sew-Along club today and unlock the joy of successful sewing. You'll receive a new video tutorial every month, allowing you to take your sewing to the next level with ease. Each season, I'll feature sew-alongs for popular sewing patterns as well as master classes on hot topics such as overlocking, fitting and understanding fabrics. The Sew Along Club is just £10 per month and it is a great fun way to learn!
Member Perks
A new high quality video sew along every month. Yours to keep and watch at your own pace.

Exclusive pre-orders and discounts on kits, patterns and supplies to go with the sew-along.

Members only Facebook group with monthly chat and Q&A sessions.

Maker of the month give away for sharing your progress.

50% off all previous sew-alongs.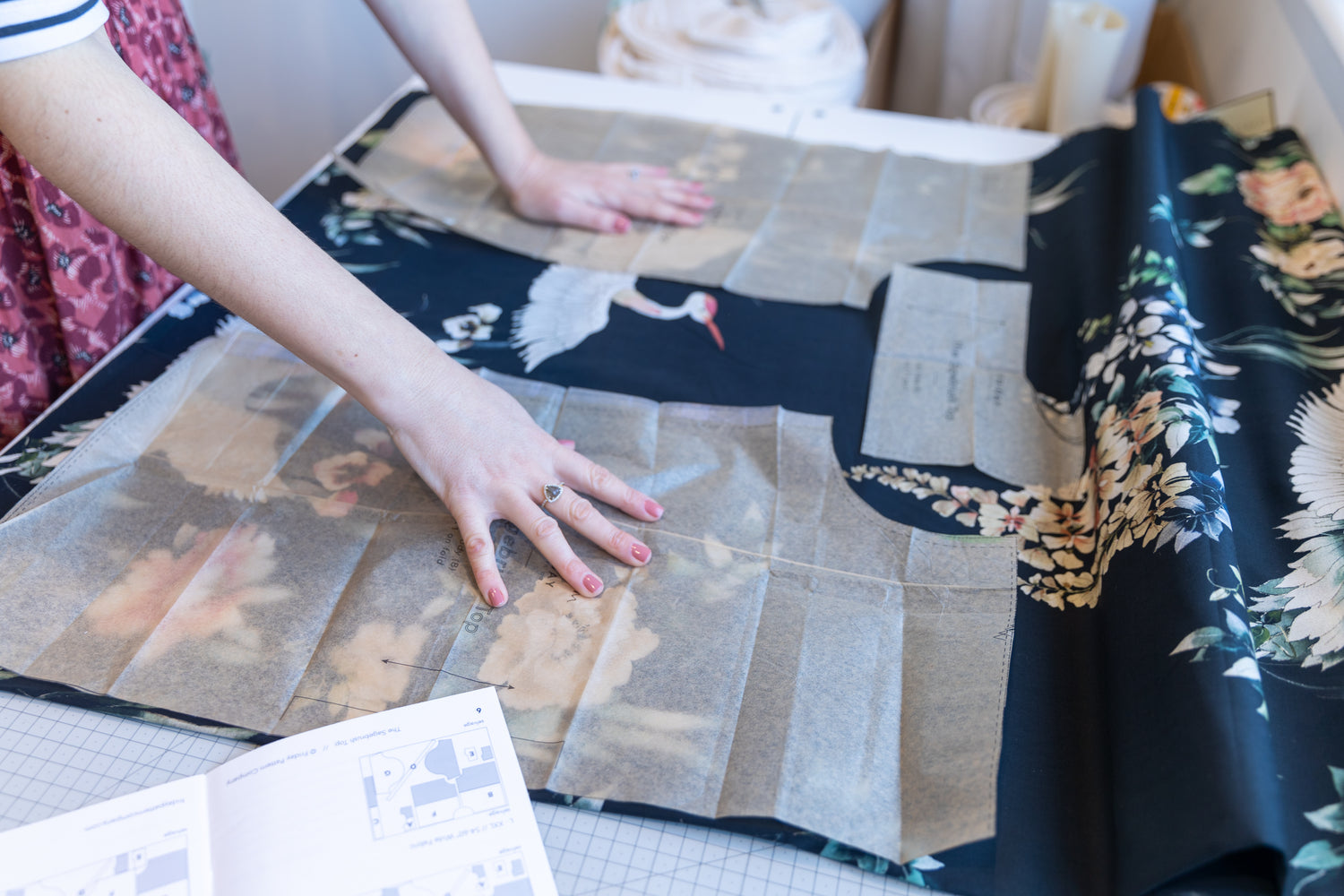 How does it work?
Join today via the link above. You will be charged £10 and you will immediately gain access to the Sew Along Club Lounge. Here you will be able to find access to this month's sew-along or masterclass, as well as links to preorder any kits or supplies for next month's project. You can access and watch the video tutorials as many times as you like. These are pre-recorded, so you can watch them at your own pace. I will post a new sew-along or masterclass each month and these will be accessed via the Member's Lounge on this website. You will be added to a mailing list so that you will receive news and updates on forthcoming projects. You will be charged £10 each month until you decide to leave. This will be automatically debited from your account on the same day each month. You can leave at any time without penalty.
Join Now
FAQs
How do I join?

Click on the link above to join. You will be charged for your first month straight away. You will need to create an account with a password and then you will have instant access to the Members' Club Lounge. You'll also receive a welcome email.
How Often will I be charged?

You will be charged £10 when you join and then £10 will be debited from your account on the same day every month. This will automatically be taken from your chosen payment method until you choose to cancel your membership.
How do I access the video tutorials?

You can access the tutorials and masterclasses by signing into your account and then going to the Members' Lounge. You'll find the links to this month's project there.
Can I pause my membership?

You can put your membership on hold by changing your plan to 'Pause' on your account dashboard. You will be charged a holding fee of £1.00 per month. This fee is simply to cover minimum admin costs. You will still receive the Sew Along Club members' emails, so you will be kept in the loop, but you will loose access to the Club Lounge and members' discounts. You can re-activate your membership at any time by switching back. You will be charged immediately and regain access to all perks and content.
How do I cancel my membership?

You can cancel at any time as there is no minimum sign up term. There is no fee for cancelling. You will loose access to the Sew Along Club Members' Lounge and all discounts immediately.
If I leave, will I loose access to my tutorials?

No, you can save the links or download the tutorials you have followed during your membership before you leave.
Is the Sew Along Club suitable for overseas customers?

Yes! All content is delivered digitally, so you can join the club and sew along wherever you are in the World. I look forward to welcoming you.
Do I need to buy a kit every month?

No, you can use fabrics from your own stash. However, kits and patterns will be available each month to accompany the project for that month. For months where I offer a masterclass there will be special offers relating to that topic.
This Season in The Sew Along Club
October

The Kelly Anorak Sew-Along

November

The Marlo Sweatshirt Sew-Along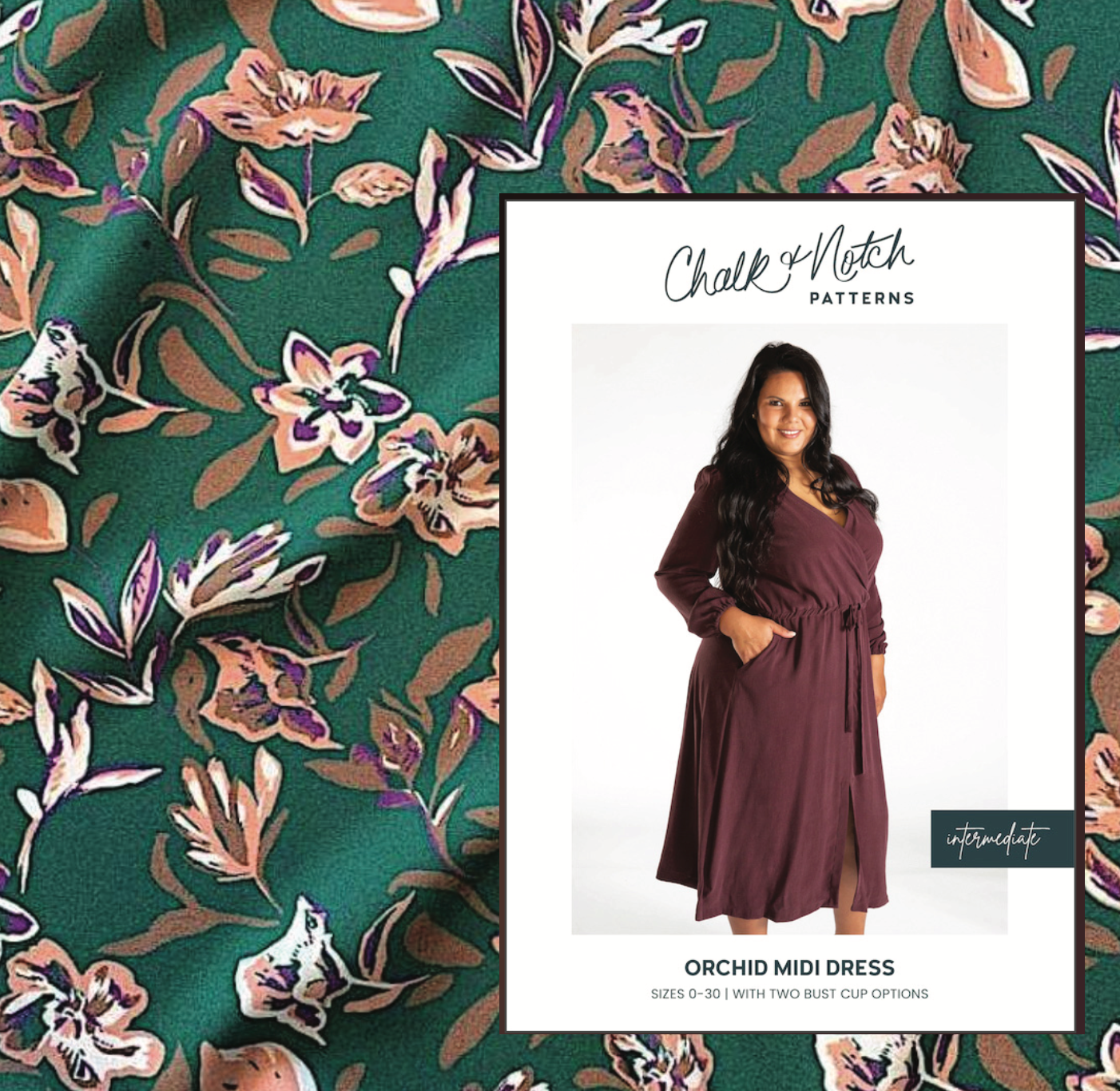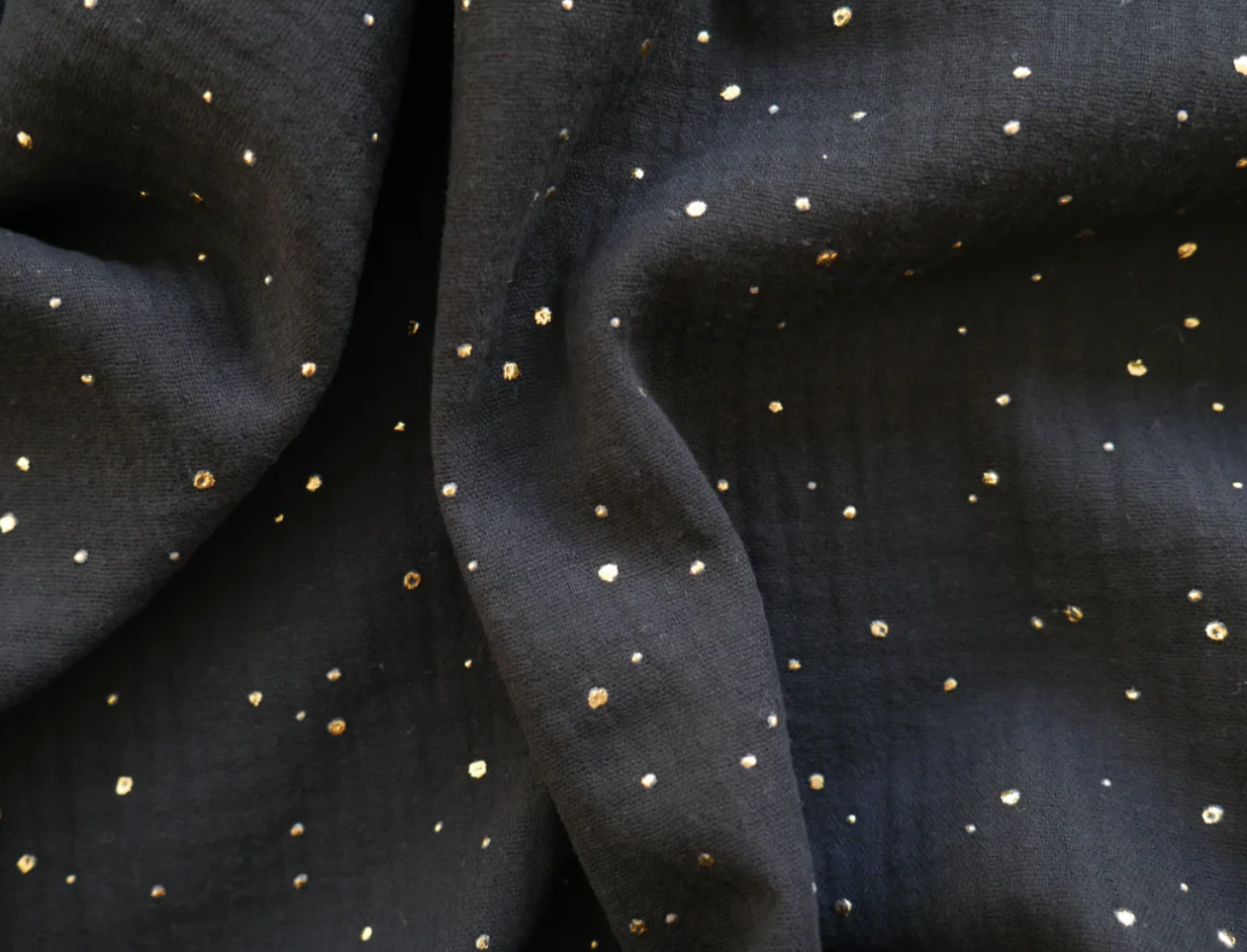 Join Now and Make the Orchid Dress by Chalk and Notch
Join the Sew Along Club and order your Orchid Dress kit. Kits come in a choice of five, beautiful fabrics and are available in a range of sizes with or without a pattern.
Kit Prices range from £54.50 - £114.50.
Sew Along Club members get 10% off kits.
Join Now
Why my customers love learning to sew with me...
You are the best instructor ever!!! Very well done. Thanks for not skipping any steps and going slow Cindy

Cindy

Thank you so much for these tutorials Liz - ten quid very well spent! I would have made my nova coat without you, but it would have been nowhere near so smoothly done or look so beautiful and professional. You made every step clear and straightforward - even attaching the sleeves lining!

Julia

I absolutely LOVE your tutorials.  You explain everything so clearly and make it so easy for a total beginner to understand.

Celeste

Just started sewing again after 20 years , your tutorials are brilliant you've helped with my confidence because you explain everything calmly, slowly and in depth. Thank you.

Paula

These videos are absolutely amazingThank you so much! So beautifully made and extremely informative! You're a star.

Sunniva

I can honestly say this is the best sewing tutorial I have ever seen! Thanks so much.

Lesley
What we've been making
Join the Sew Along Club and you'll have all you need to successfully complete an exciting sewing project every month. Take a look at some examples of what our members have made so far...